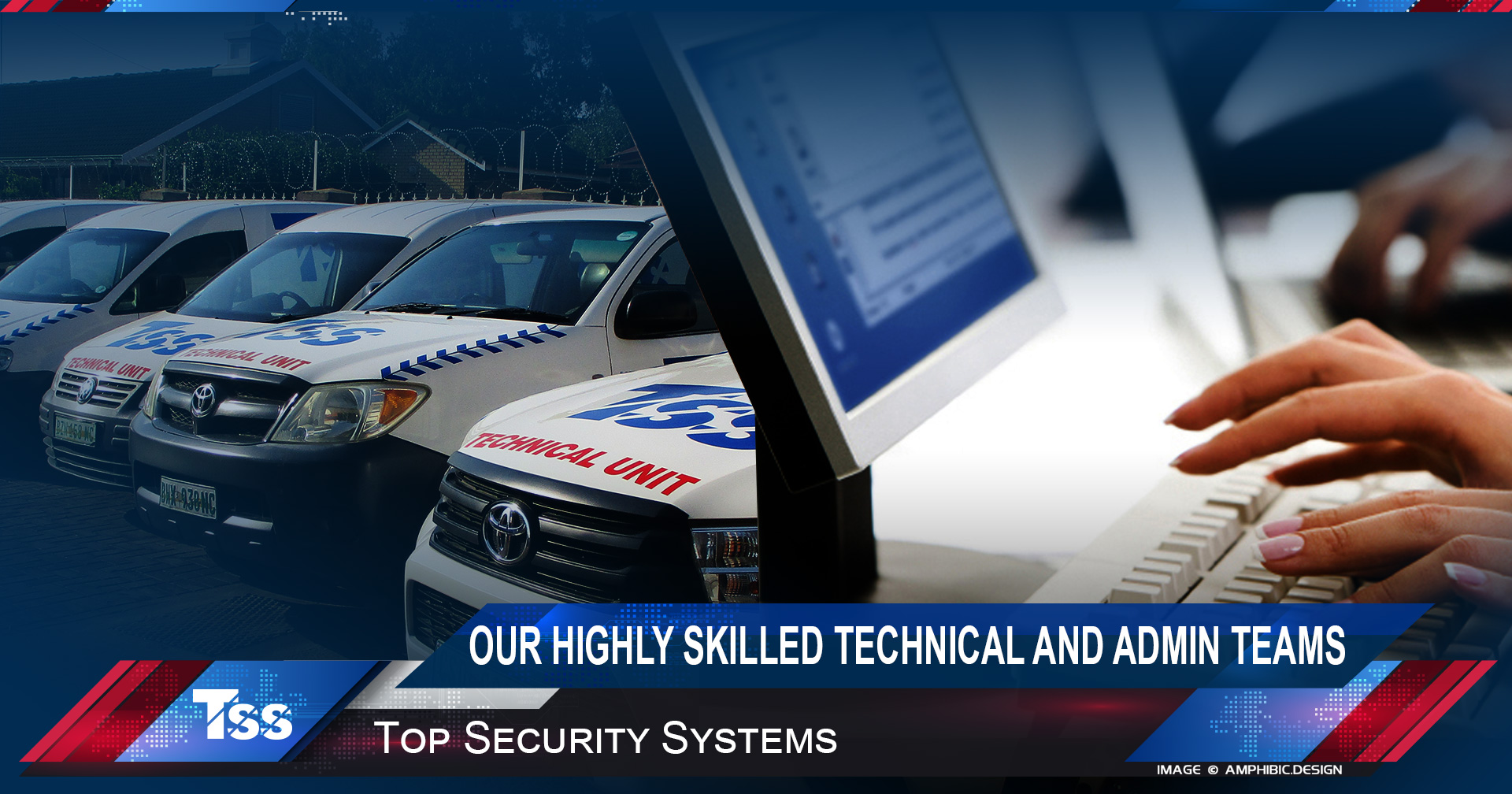 Technical Department
We have in total 8 technicians to attend to service calls with 24hours standby assistance.
Included are 2 technicians dedicated to alarm & CCTV installations.
There is a standby technician available after 5 and weekends.
Our technicians attend to fault callouts within 24 hours.
Training is regularly provided to ensure our technicians stay up to date with the products TSS offers and to assist clients with any technical queries.
Admin Department
We have 7 admin ladies in the front office always ready to assist our clients with queries.
Included are 3 ladies dedicated to debtors & answering phone calls as well as 2 managers.
The working hours for admin is Monday to Friday from 08h00 – 17h00.
The admin department also assist walk in clients, they take payments and assist clients with any account queries.
CONTACT TSS for all your Security Installations & Armed Reaction Services.